Current
Worship

Schedule


9:30 am

Sundays

February 2017
26 - 9:30 am Sunday Worship

March 2017
1 - 12:00 pm Ash Wednsday
1 - 7:00 pm Ash Wednsday
5 - 9:30 am Sunday Worship
12 - 9:30 am Sunday Worship
19 - 9:30 am Sunday Worship
26 - 9:30 am Sunday Worship

April 2017
2 - 9:30 am Sunday Worship
9 - 9:30 am Palm Sunday
13 - Maundy Thursday
14 - 12 pm Good Friday
14 - 7 pm Good Friday
16 - 9:30 am Easter
23 - 9:30 am Sunday Worship
30 - 9:30 am Sunday Worship

Visit

ing St. Andrew's?

Visit our Sunday page for more about Sunday services St. Andrew's.

We are located here.
Ash

Wednsday

March 1: 12:00 pm & 7:00 pm
St. Andrew's will celebrate two Ash Wednesday services at 12:00 (Noon) pm and 7:00 pm on Wednesday, March 1, 2017.
On this holy day we receive ashes on our foreheads in the sign of the cross as we are reminded of our humanity and are penitent for our sins. Many Christians fast this day as an act of devotion to our Lord. We will also celebrate holy communion where we are reminded of God's mercy and grace. Please join us in worshiping our Lord.
Anglican

House Blessing

An Anglican tradition that Fr. Steve and Fr. Sam hope to revive is that of the annual house blessing during the season of Epiphany. Please contact the Fr. Steve to schedule a blessing of your home.
Garage Sale

Giveaway

Sat. March, 11 ~ 9am-3pm
St. Andrew's Garage Sale will be giving away FREE clothes, books and other items on Saturday, March 11, 9am-3pm. We will also have some furniture for sale.
Palm

Sunday

Sun., April 9 at 9:30 am!
This Sunday is both Palm Sunday and Passion Sunday for St. Andrew's. It begins with the Blessing of the Palms and a jubuliant procession, but after the Eucharist the services ends on a darker note with the Passion Play and the whole congregation participating.
Following the service we'll have brunch for the whole church.
Maundy

Thursday

Thu., April 13 at 7 pm!
Our Maundy Thursday service is really 3 services in one beginning with a Foot Washing service remembering how Jesus washed the feet of his disciples; followed by Holy Eucharist and ending with the solemn Stripping of the Altar, recalling how Jesus was stripped by his captors before being led to the cross.
Good

Friday

Fri., April 14 at 12 pm & 7 pm!
Our Stations of the Cross Good Friday services at 12 pm (Noon) and 7 pm are identical. Like the early Christians who would go station to station and walk the actual Via Dolorosa (Way of Suffering), we too read from the Scriptures in 14 stations the last moments of Jesus' life from the Garden of Gesthemne to being laid in the tomb.
Parenting

Course

Coming in 2017!
St. Andrew's is currently preparing to launch the Alpha Parenting Course to support parents in our church and community. Please watch our web site and Facebook page for more information.
Marriage

Course

Coming in 2017!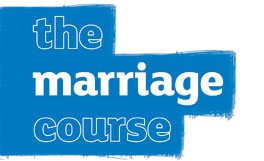 St. Andrew's continues to support marriage and is planning to run the Marriage Course 2017. Please contact Fr. Steven Evans asap if you are interested.
Garage

Sale

Closed for the season!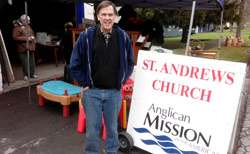 2016 was another successful Garage Sale season for St. Andrew's. Thank you so much to Jenny Hart, Tim DeGraff, Marie Whyland, Josie Geer and so many other faithful volunteers who served the community. Thank you also to the many generous donors who gave of their goods to bless our customers.
We anticipate reopening for 2017 approximately 2 weeks after Easter.
Anglican FAQ
St. Andrew's is part of the world-wide family of Christ followers called Anglicans. Find out more about who we are, what we believe and our ancient Anglican origins. Under development
Resources
Visit our Resources page for links to books, videos and web sites that will build your faith and support you as you seek to know Christ and follow Him as Lord. Read More
Our Mission
Jesus came to them and said, "All authority in heaven and on earth has been given to me. 19 Therefore go and make disciples of all nations, baptizing them in the name of the Father and of the Son and of the Holy Spirit, 20 and teaching them to obey everything I have commanded you. And surely I am with you always, to the very end of the age."