Current
Worship

Schedule


9:30 am

Sundays

September 2017
3 - 9:30 am Sunday Worship
10 - 9:30 am Sunday Worship
17 - 9:30 am Sunday Worship
24 - 9:30 am Sunday Worship. Pastor Earl Evans preaching.

October 2017
1 - 9:30 am Sunday Worship
8 - 9:30 am Sunday Worship
15 - 9:30 am Sunday Worship
22 - 9:30 am Sunday Worship.
22 - 9:30 am Sunday Worship.
Come to
St. Andrew's!
Visit our Sunday page for more about Sunday services St. Andrew's.
Sunday

School
for all Ages!

Beginning in September 17!
St. Andrew's has Sunday for all ages beginning immediately after the worship service. The children's class meets in St. Andrew's Ministry Center and is led by Juleen Iannotta and friends. The adult class meets in the Psalm 19 Ministry Center. Our beloved accompanist, R. Joe Godfrey, is also a great Bible teacher, having taught for many years at Psalm 19 Ministries and elsewhere. This fall he will be leading a study in the Book of Colossians.
Marriage

Course

Tentatively scheduled to begin Oct 1!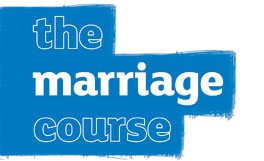 St. Andrew's continues to support marriage and is planning to run the Marriage Course 2017. Please contact Fr. Steven Evans asap if you are interested.
See St. Andrew's Marraige page for more support for marriages.
Anointed Vision

Ministry Church of God in Christ!

Sunday, Septber 24 at 9:30 am.!
Pastor Earl Evans and the saints from Anointed Vision Ministry Church of God in Christ will be worshiping at St. Andrew's on Sunday, Sept 24 at 9:30 am. Pastor Earl will be preaching. We praise and thank God for these beloved friends in Christ.
Garage

Sale!

Thursdays 12-6pm!
St. Andrew's Garage Sale is open on Thursdays 12pm to 6pm. Carrying out Jesus' command to love our neighbors, St. Andrew's holds a weekly garage sale to provide clothes and home items for those in need. We hope to bless Nedrow and the neighboring community, and be a welcoming place to all who stop in. We are located at 6136 S. Salina St. in Syracuse on the side of the building facing Lindbergh Rd.
Garage

Sale at AVMCOGIC!

Sat. Sept 30, 10am to 2 pm!
362 Hudson St, Syracuse, NY 13207
St. Andrew's Garage Sale is going on the road to join forces with our friends at Anointed Vision Minsitry to serve the southside of Syracuse. On Saturday, Sept. 30 from 10 am to 2 pm we will be selling a few treasures and giving away many more items in the parking lot of Anointed Vision Ministry.
Youth

Ministry!

Wednesdays at 6 pm!
Our friends at Nedrow Wesleyan Church, located right in the same plaza as St. Andrew's will be leading a weekly teen youth group. Watch this site and our Facebook page in the coming weeks for more informaiton.
Children's

Sunday

Sunday, October 1 at 9:30 am!
Isaiah 11:6 says, "The wolf will live with the lamb, and the leopard will lie down with the goat. The calf, the young lion, and the fatling will be together, and a child will lead them. St. Andrew's does not have any wolves, lambs, leopards or goats but our children will lead us in worship on Sunday, October 1.
Nedrowfest

2017

Thank you!
NEDROWFEST 2017 was a huge success with well over 500 people in attendance. Thank you to Jenny Hart for her great organizational work. Thank you to our musical performers Uncle Wick, Brad Deitz and Winsome. Thank you to Green Hills Farms for their generous ice donations. Thank you Dave Lewis for the Bouncehouse. Thank you to Nedrow Fire Dept. for bring a truck over for the kids to enjoy! Thank you to so many from our chueches and community that came along to serve. Wait until you see what we have in store for next year.
Parenting

Course

Coming in 2017!
St. Andrew's is currently preparing to launch the Alpha Parenting Course to support parents in our church and community. Please watch our web site and Facebook page for more information.
The AMIA
Anglican Mission in America!
St. Andrew's is thrilled to be a partner with the missionary movement of the Anglican Mission in the Americas: A Society of Mission and Apostolic Works. We invite you to partner with us.
On
Mission
Missional Christians Wanted!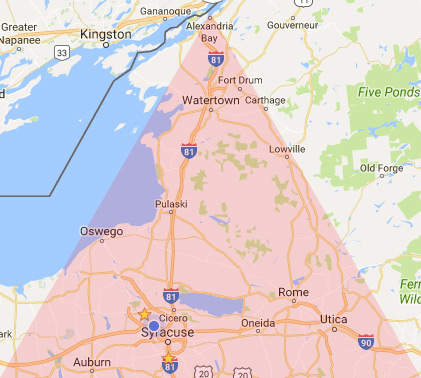 St. Andrew's was established in 1902 as a church plant. Now over 100 years later, we are praying about planting new churches in Central NY, the Mohawk Valley, Northern NY and elsewhere in upstate NY.
Anglican FAQ
St. Andrew's is part of the world-wide family of Christ followers called Anglicans. Find out more about who we are, what we believe and our ancient Anglican origins. Under development
Resources
Visit our Resources page for links to books, videos and web sites that will build your faith and support you as you seek to know Christ and follow Him as Lord. Read More
Our Mission
Jesus came to them and said, "All authority in heaven and on earth has been given to me. 19 Therefore go and make disciples of all nations, baptizing them in the name of the Father and of the Son and of the Holy Spirit, 20 and teaching them to obey everything I have commanded you. And surely I am with you always, to the very end of the age."