Current
Worship

Schedule


9:30 am

Sundays

January 2017
1 - 9:30 am Sunday Worship
8 - 9:30 am Sunday Worship
15 - 9:30 am Sunday Worship
22 - 9:30 am Sunday Worship
29 - 9:30 am Sunday Worship

February 2017
5 - 9:30 am Sunday Worship
12 - 9:30 am Sunday Worship
19 - 9:30 am Sunday Worship
26 - 9:30 am Sunday Worship

Visit

ing St. Andrew's?

Visit our Sunday page for more about Sunday services St. Andrew's.

We are located here.
Anglican

House Blessing

An Anglican tradition that Fr. Steve and Fr. Sam hope to revive is that of the annual house blessing during the season of Epiphany. Please contact the Fr. Steve to schedule a blessing of your home.
Annual

Meeting

Sunday, Jan. 15

The Annual Meeting of St. Andrew's will following worship, approximately 10:45 am, on Sunday, Jan. 15. All members are expected to be there. Regular attenders and friends of St. Andrew's are encouraged to attend and celebrate God's great work in our church.
Sunday

School

The Daily Office: Utilizing the Book of Common Prayer for Your Devotional Life.

Date: Jan 22 & 29, Feb 5

Fr. Steve invites you to discover the Book of Common Prayer 2011 as a resource for your devotional life. We will learn about the Daily Office, Lectionary and other resources in the BCP. A BCP 2011 will be available for everyone for a suggested (but not required) cost of $10.
Parenting

Course

Coming in Winter 2017!
St. Andrew's is currently preparing to launch the Alpha Parenting Course to support parents in our church and community. Please watch our web site and Facebook page for more information.
Marriage

Course

Winter/Spring 2017!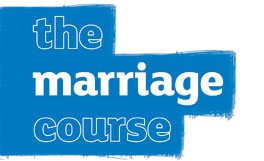 St. Andrew's continues to support marriage and is planning to run the Marriage Course again in the Winter/Spring of 2017. Please contact Fr. Steven Evans asap if you are interested.
Garage

Sale

Closed for the season!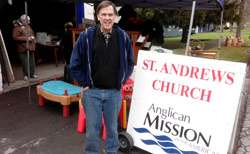 2016 was another successful Garage Sale season for St. Andrew's. Thank you so much to Jenny Hart, Tim DeGraff, Marie Whyland, Josie Geer and so many other faithful volunteers who served the community. Thank you also to the many generous donors who gave of their goods to bless our customers.
We anticipate reopening for 2017 approximately 2 weeks after Easter.
Anglican FAQ
St. Andrew's is part of the world-wide family of Christ followers called Anglicans. Find out more about who we are, what we believe and our ancient Anglican origins. Under development
Resources
Visit our Resources page for links to books, videos and web sites that will build your faith and support you as you seek to know Christ and follow Him as Lord. Read More
Our Mission
Jesus came to them and said, "All authority in heaven and on earth has been given to me. 19 Therefore go and make disciples of all nations, baptizing them in the name of the Father and of the Son and of the Holy Spirit, 20 and teaching them to obey everything I have commanded you. And surely I am with you always, to the very end of the age."