Current
Worship

Schedule


9:30 am

Sundays

March 2019
6 - 12 & 7 pm Ash Wednesday.
10 - 9:30 am Sunday Worship.
17 - 9:30 am Sunday Worship.
24 - 9:30 am Sunday Worship.
31 - 9:30 am Sunday Worship.

April 2019
7 - 9:30 am Sunday Worship.
14 - 9:30 am Palm Sunday Worship.
18 - 7 pm Maundy Thursday Worship.
19 - 12 & 7 pm Good Friday Stations of the Cross Service
21 - 10 am Easter Sunday Worship.
28 - 9:30 am Sunday Worship.
Morning

Prayer

Thursdays at 10 am.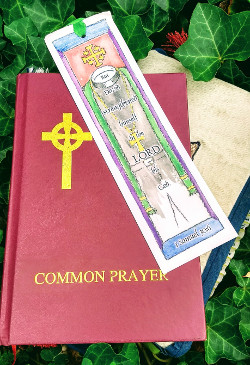 St. Andrew's is committed to being a "House of Prayer for all peoples" (Isaiah 56:7). Join this faithful group who is committed to praying for the church, our community, those in need, the lost and for God to be glorified. We use the Book of Common Prayer and share lunch together following prayer.
Special Invitation: If your prayer life is not what you want it to be or you are a beginning pray-er, please come and be inspired and trained to pray. This time of prayer will be good for your soul.
Palm Sunday
Passion Sunday
April 14 at 9:30 am. Dinner following.
This Sunday in the church calendar is both Palm Sunday and Passion Sunday. The service starts out with the whole church joyfully processing into the building singing loud "Hosannas!
After Holy Commuion the service takes a more solemn turn where people in the congregation take parts in reciting the Passion narrative.
Following the worship service we will have a festive dinner.
Maundy Thursday
April 18 at 7:00 pm
On Holy Thursday at St. Andrew's we celebrate literally 3 services in one: We begin Foot Washing service, recalling how Jesus washed the feet of his disciples. Then we celebrate Holy Communion together remembering the Last Supper where Jesus instituted this feast. Lastly, during the sacred service of the Stripping of the Altar, the congregation recites Psalms as the Altar is laid bare and the cross is shrouded in black, recalling the arrest and trial of Jesus. The altar remains bare until Easter Sunday.
Good Friday
April 19 at 12 pm & 7 pm.
We have two identical services on Good Friday at 12 pm and 3 pm at St. Andrew's. This traditional Stations of the Cross services uses Scripture readings, prayers and songs to remember the crucifixion of Jesus Christ of Nazareth, who died on the cross for our sins. St. John says, "This is how we know what love is: Jesus Christ laid down his life for us."
Easter Sunday
April 21 at 10 am.
The holiest of Sundays in the Christian year is Easter and at St. Andrew's it is a joy-filled worship service with both traditional hyms and contemporary worship songs, a message of hope and forgiveness for your soul, and Holy Communion. Just as the Angels said at the empty tomb: "Why do you look for the living among the dead? He is not here. He is risen!"
NOTE: the service time change to 10 am for this Sunday.
Food Bank

Mobile Food Pantry!

Friday, April 12, 4-6 pm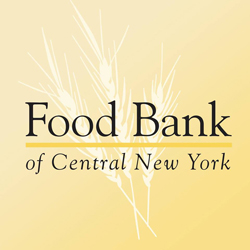 St. Andrew's partners with the Food Bank of CNY to serve families in need in our community by giving away boxes of food: fresh produce, dairy products and bread. Each box should feed a family of 4 for a several days.
First come, first served beginning at 4 pm and ending at 6 pm. No proof of eligibility needed; however, we are hoping to serve needy families in our community. Please spread the word. God bless you all.
Faith Builders
for Kids!
Next event TBA.
At Faith Builders for Kids events, St. Andrew's kids and their friends are growing deeper in their faith in God through their study of the Bible.
These are fun events for kids PreK-Grade 6 to grow in their faith in Christ, make friends and build with Legos! Bring your kids and/or grandkids and their friends. Martha Rescigno and Alyx Evans are leading these monthly events.
St. Andrew's

Garage Sale

Wednesdays, 12-6 pm.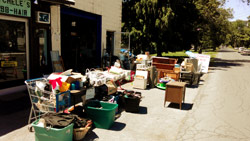 St. Andrew's Garage Sale is back in action for 2019. Some churches hold sales for fundraising. WE DO NOT. Our goal is to serve those in need in our community and to build caring friendship showing the love of God to all.
See the St. Andrew's Garage Sale Facebook page for up-to-date information..
Missional

Christians

Missional Christians Wanted!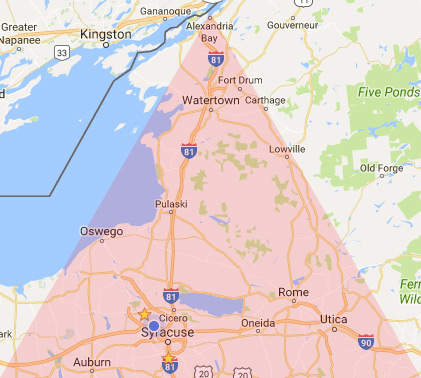 St. Andrew's was established in 1902 as a church plant. Now over 100 years later, we are praying about planting new churches in Central NY, the Mohawk Valley, Northern NY and elsewhere in upstate NY.
Anglican FAQ
St. Andrew's is part of the world-wide family of Christ followers called Anglicans. Find out more about who we are, what we believe and our ancient Anglican origins. Under development
Resources
Visit our Resources page for links to books, videos and web sites that will build your faith and support you as you seek to know Christ and follow Him as Lord. Read More
Our Mission
Jesus came to them and said, "All authority in heaven and on earth has been given to me. 19 Therefore go and make disciples of all nations, baptizing them in the name of the Father and of the Son and of the Holy Spirit, 20 and teaching them to obey everything I have commanded you. And surely I am with you always, to the very end of the age."