Current
Worship

Schedule

November
1 - 8 & 10:30 am
8 - 9:30 am Confirmation
15 - 8 & 10:30 am
22 - 8 & 10:30 am Healing Services
29 - 8 & 10:30 am 1st Sunday in Advent

December
6 - 8 & 10:30 am
13 - 8 & 10:30 am
20 - 8 & 10:30 am

24 - 5 pm Christmas Eve

25 - 10 am Christmas Day
27 - 8 & 10:30 am Healing Services

Supper &

Study

Thursdays, 5 pm Dinner. 6:30 pm Study.
Nov 5 & 19
Bring a dish, soup or dessert to share if you can but come even if you can't. There is always enough. Don't worry if you arrive late. We'll feed and bless you.
This is a great place to eat well, enjoy friends and study God's word. Bring your Bible if you have one, otherwise we will give you one to keep. We're studying the book of 1 John.
Bishop's

Visit
Bishop Gerry Schnackenberg of the Anglican Mission will be Nov. 5-8!
Nov 5 - 5:30 pm Bishop Gerry Schnackenberg will be with us for supper and lead our Bible study.
Sat., Nov 7 - 1:30 pm Ordination of Tim DeGraff to the Sacred Order of Deacon.
Sun.,Nov 8 - 9:30 am Confirmation.

St. Mary's

Mission

St. Mary's mission in Liverpool

St. Andrew's is partnering with the Anglican Church of St. Mary the Virgin in Liverpool to share priests and ministry opportunities for greater growth and health in both churches.

St. Mary's has Morning Prayer every Sunday at 10 am and Holy Eucharist at least once a month. See their Facebook page for the current schedule.
Marriage

Course

Watch for next course details!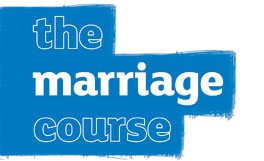 St. Andrew's supports the institution of marriage. We believe that God has designed marriage between one man and one woman to be the cornerstone of human society and the flourishing of us all.
The Marriage Course is for healthy marriages to grow stronger and hurting marriages to move toward healing. The Marriage Course is an 8-week seminar covering a wide variety of topics.
The next Marriage Course for St. Andrew's begins February 2015. Watch here for more details. Contact St. Andrew's to reserve a spot.
Healing

Services

Sunday, Nov 22 at 8 & 10:30 am!

God still heals all kinds of illness and disease. On this Sunday we will use our healing liturgy from the Anglican Province of Kenya and pray for the sick during our worship service. Join us and bring with you any who are suffering and need God's healing touch.

"Is anyone among you sick? Let them call the elders of the church to pray over them and anoint them with oil in the name of the Lord. 15 And the prayer offered in faith will make the sick person well; the Lord will raise them up. If they have sinned, they will be forgiven." James 5:14-15
Anglican FAQ
St. Andrew's is part of the world-wide family of Christ followers called Anglicans. Find out more about who we are, what we believe and our ancient Anglican origins. Page Under Development.
Resources
Visit our Resources page for links to books, videos and web sites that will build your faith and support you as you seek to know Christ and follow Him as Lord. Read More
Garage Sale
St. Andrew's holds a weekly garage sale helping people and build relationships with our community. Find out how to get involved and more information about what we do.Read More
Our Mission
Jesus came to them and said, "All authority in heaven and on earth has been given to me. 19 Therefore go and make disciples of all nations, baptizing them in the name of the Father and of the Son and of the Holy Spirit, 20 and teaching them to obey everything I have commanded you. And surely I am with you always, to the very end of the age."